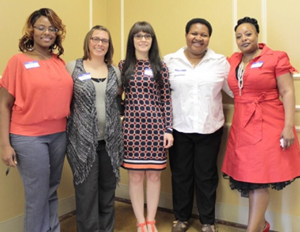 On April 11, 2015 the Kansas City InterBranch Council presented the annual Reentry Scholarship Award to six outstanding women who returned to the college classroom after an absence of five or more years. While all applicants were very worthy candidates, these six women best exemplified the courage and personal resolve to overcome significant barriers to pursue their academic, career and life goals.
2015 KC-IBC Reentry Award Recipients: Cyrillian Ayoola, Nursing, Penn Valley; Natalia Zanders, Sociology-Family Studies, UMKC; Jennifer Christine Clark, Social Work, Park University; and Susanne Johnson, Social Psychology, Park University; Toni Thornton Award Recipients: Aubrey Kent, Radiology, Blue River; and Johnique A. Jordan, Business Management, Park University/Longview Community College.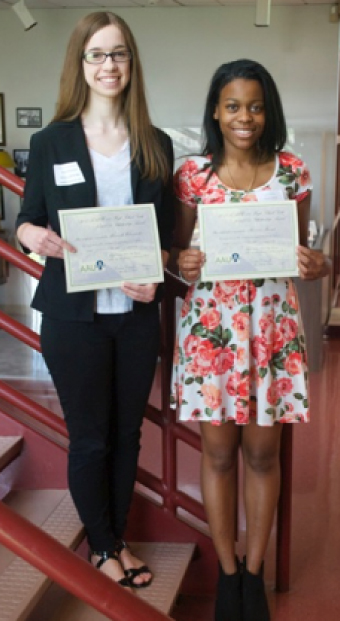 The annual 100 High School Girls celebration was held on Sunday, April 19, 2015 at the Bruce R. Watkins Cultural Heritage Center in Kansas City. This event sponsored by the AAUW-KC branch honored metro area senior girls who participated in an essay competition. Their submissions focused on academic goals, leadership experience, and volunteer work.
In attendance, along with the high school young ladies, were family members and friends, school representatives, and AAUW members.
These young women were recognized for their accomplishments and received certificates. The following girls received $1,000 scholarships to the college or university in which they are enrolled: Mi Dohn, East High School; Hannah Wilczewski, Southwest Early College Campus; and Shereese Brown, Ruskin High School.
The guest speaker was Dr. Marjorie Williams, a former superintendent of the Hickman Mills School District and a well-known educator – she gave an inspirational presentation about opportunities for young women as they attempt to reach their educational and life goals.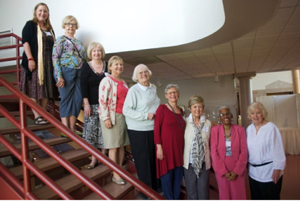 Special thanks to the 100 High School Girls committee for their dedication in making this annual event such a great success!