On Tuesday, November 13 from 6:15–8:30 p.m. we will gather at Diastole Scholar's Center (2501 Holmes, Kansas City, MO) for a program about America's First Ladies and a celebration marking the 125th anniversary of our branch!
The evening will begin with a presentation by Dr. Diana Carlin Pierron on her research entitled, "America's First Ladies:  More than the Women Behind the Men". Dr. Pierron retired from faculty and administration at KU and is Emeritus Professor from Saint Louis University. She has written and contributed to several books on women in politics and political debates, and has traveled the world to share her work. In much of her writings, she focuses in on America's First Ladies, including Martha Washington, Lady Bird Johnson, Barbara Bush, Hillary Clinton and Michelle Obama.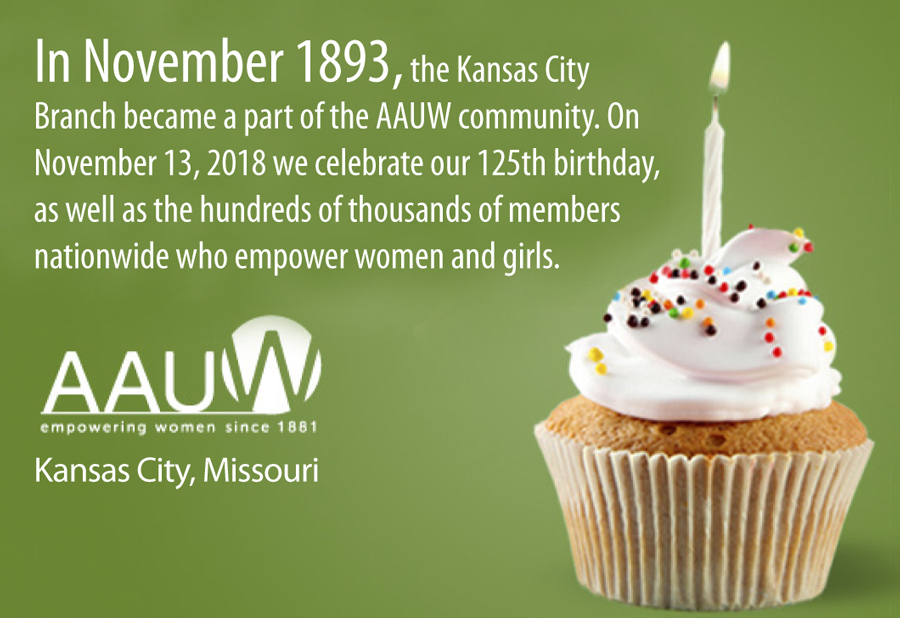 Following the program we will enjoy birthday cake and light refreshments to commemorate our remarkable milestone – 125 years of advancing equity for women and girls through research, education and advocacy.
Please invite your friends and colleagues to join us as well – November 13!