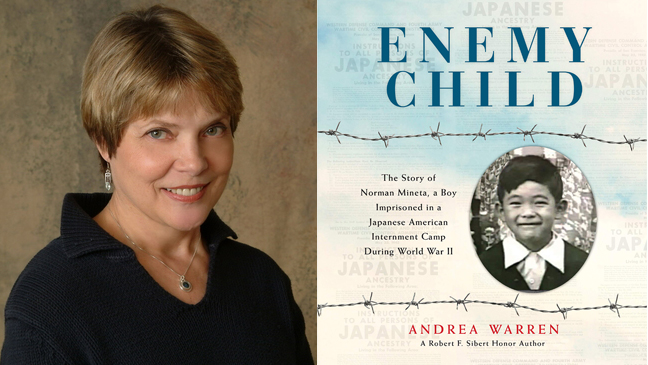 The 2020 Thorpe Menn Literary Excellence Award event was held online on October 4th. This year's award was presented to Andrea Warren for Enemy Child: The Story of Norman Mineta, a Boy Imprisoned in a Japanese American Internment Camp During World War II. First and second runner-ups, respectively, Shawn Pavey for his book of poetry Survival Tips for the Pending Apocalypse and Gary DeRigne for Angie's War. Congratulations to these winning authors and all of the local authors who were nominated in 2020.
Special thanks to our keynote speaker Robert F. Sommer, author and 2019 Thorpe Menn award winner, storyteller Anita K. Parran, president of KK Charles Communications and Thorpe Menn reading and event committee members.
If you would like to nominate an author for the 2021 award, please go to the "Events" tab for guidelines and instructions. The deadline for nominations is May 1, 2021.