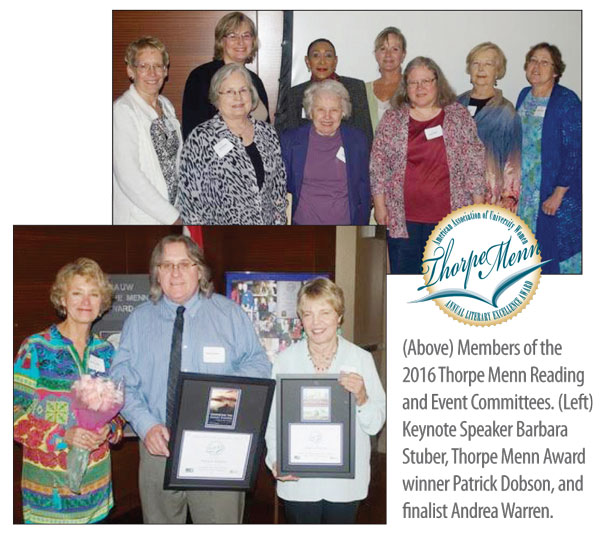 Local authors and guests gathered at the Kansas City Central Library for the 38th Thorpe Menn Literary Excellence Award on October 1. The award was established in 1979 by AAUW-KC to honor Thorpe Menn, longtime book editor of The Kansas City Star, who supported all aspects of Kansas City's cultural life, especially local authors and artists.
The 2016 Literary Excellence Award was presented to Patrick Dobson for his book Canoeing the Great Plains: A Missouri River Summer. The finalists were: Andrea Warren for The Boy Who Became Buffalo Bill: Growing Up Billy Cody in Bleeding Kansas and James P. Muehlberger, The 116: The True Story of Abraham Lincoln's Lost Guard.
Special thanks to our keynote speaker Barbara Stuber, award-winning author and museum docent, Vivien Jennings and Roger Doeren of Rainy Day Books, and the Kansas City Public Library.
We are already making plans for the 39th event in October 2017. If you would like to nominate an author, go to the Thorpe Menn page under "Events" for guidelines and instructions. The deadline for nominations is May 1, 2017.