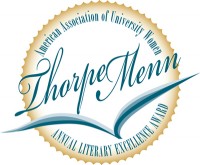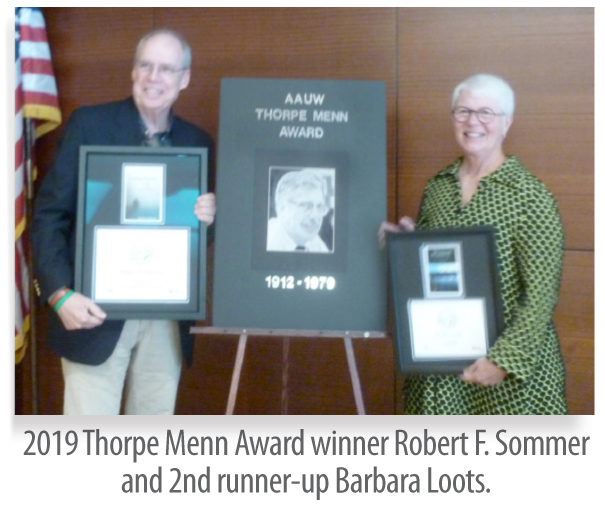 KC Library Executive Director Crosby Kemper welcomed guests and authors to the 2019 Thorpe Menn Literary Excellence Award luncheon on October 5. Author Carey Gillam delivered a captivating keynote address with an informative question and answer session regarding her award-winning book, Whitewash: The Story of a Weed Killer, Cancer, and the Corruptio of Science, which delves into the Monsanto and Roundup lawsuits linked to Non-Hodgkin's Lymphoma and related cancers.
The 2019 Thorpe Menn award was presented to Robert F. Sommer for his book, Losing Francis: Essays on the Wars at Home. First and second runner-ups, respecitvely, Pat Daneman for her book of poetry, After All and Barbara Loots for Windshift.
Special thanks to presenter and storyteller Anita K. Parran, president of KK Charles Communications and Thorpe Menn Event Committee member; Reading and Event committees; the attentive staff of the Kansas City Public Library; and table hosts and volunteers.
We are already making plans for the 42nd annual event set for October 2020 go to the "Events" tab for guidelines and instructions. The deadline for nominations is May 1, 2020.